Repairs, Maintenance, Consultations & More
TOXIC ALGAE & INVASIVE WEEDS SERVICES
Commercial Aquatic Services For Toxic Algae, Invasive Species & More
Commercial & Residential Aquatic Services
Custom Algae & Invasive Weeds Removal Plans
Get A Free Quote To Manage Your Aquatic Vegetation Today
Harmful Algae Blooms
Often called HABS (Harmful Algae Blooms), present when algae grows out of control and can potentially harm humans, and surrounding animals alike. We suggest early management of HABS as waiting can result in more costly issues later on. Contact us today if you feel your water feature is suffering from a harmful Algae & Invasive Weeds bloom.
Invasive Aquatic Plants
Can consists of plants or algae which grow underwater. These plants can be rooted in the sediment of the water feature and are typically non-native species which can travel on the feathers of ducks / geese or be brought in via boat or similar. These plants can impact the recreational use as well as the natural biology of your lake or pond.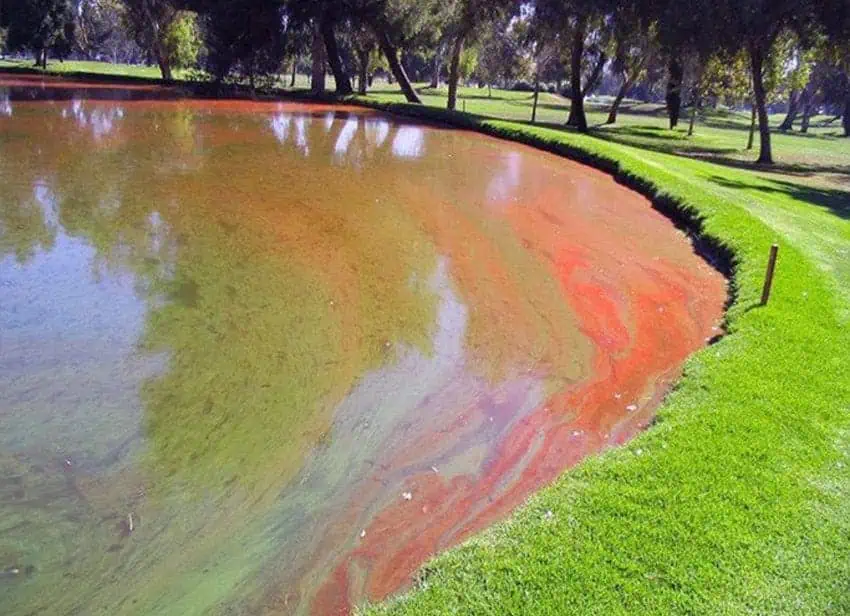 Aquatic Weeds
Lakes and ponds can grow a variety of invasive aquatic weeds which can be an issue later on if not managed early enough. These plants can be either submerged, floating, or emergent. We suggest first identifying the aquatic weeds and vegetation in your water feature and following up with a local lake management service to manage your aquatic issues before it's too late.
Commercial & Residential Aquatic Services
Don't Wait To Control Your Lake Vegetation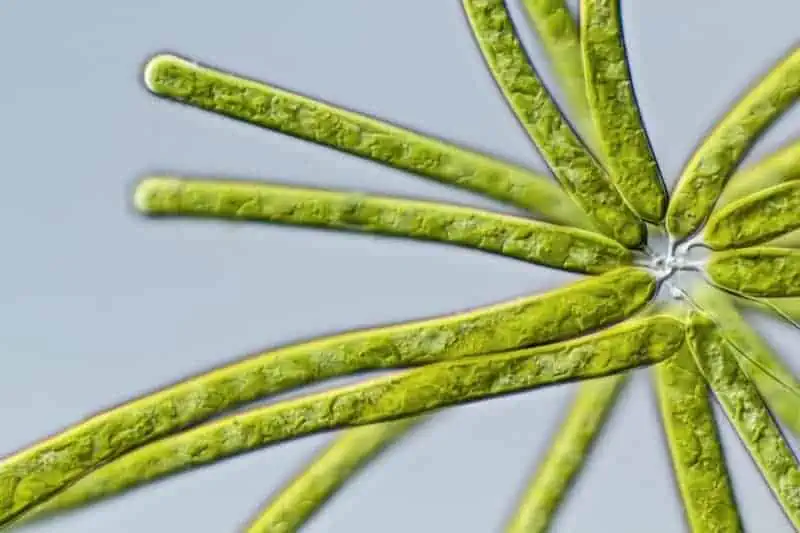 Pond & Lake Vegetation Control Options
Believe it or not, most aquatic plants growing in lakes and ponds can be beneficial for the local wildlife. The roots of the plants can provide nutrients for the fish, turtles, crawdads, and other animals including migrating geese and ducks. Aquatic plants like wildflowers and water lilies are planted in some systems to help regulate the biology of the water feature and help add additional natural filtration the by detoxifying chemicals and removing excess nutrients.
Unfortunately, too much aquatic vegetation (Quickly and permanently removing algae & invasive weeds without using any chemicals for more u can visit us. or other water plants) can cause issues with the natural biology of the pond or lake.
There is a fine line between well-managed water vegetation and overgrowth. We suggest any large or small water feature to have some sort of vegetation as it allows dissolved oxygen and spawning areas for wildlife like fish and waterfowl.
But when the water plants cover over 25-30% of your water feature, the result in dead and decaying vegetation can emit offensive odours (similar to that of a rotten egg) as well as discoloured water which both can be unpleasant for locals, fishermen, boaters, and swimmers alike. Believe it or not, having a water feature with dense vegetation can result in smaller fish sizes as well as the plants practically consume any growing space for wildlife and can deplete the oxygen supply.
Toxic Algae Control Options
One cannot physically or mechanically remove floating, blue-green algae. The only way to remove theQuickly and permanently remove Algae & Invasive Weeds without using any chemicals for more u can visit us.is to replace the water entirely with water which does not contain the algae & invasive weeds bloom. For large ponds and lakes, we understand this is not entirely possible as there could be potentially millions of gallons to be replaced.
For this we suggest alternative practices such as a non-toxic dye (which reduces the amount of sunlight penetration) or using that of a common and safe herbacide. We suggest only an experienced lake restoration company handle adding herbacides or dyes to your pond or lake. Typical herbacide management includes Copper Complexes, Sodium Carbonate Peroxy-Hydrate, Alkylamine salts of Endothall, which only a licensed aquatic maintenance company should be handling.
Invasive Weed Control Options
There's typically 3 methods of aquatic plant control. 1. Mechincal 2. Chemical 3. Biological. We're able to offer all 3 methods of aquatic plant and Quickly and permanently remove Algae & Invasive Weeds without using any chemicals for more u can visit us.control needed. Typically we like to see the property first to be able to determine which method is best suited for your pond or lake specifically.
Including if your water feature is meant for animals, as a storm-water retention basin, or purely for decoration but surrounded by people (if an HOA, Apartment Complex, or similar) Unfortunately, there is not one answer that will solve all issues including HABS (harmful algae blooms) or cutting back invasive cattails, lakweeds, lake-grass, or similar pond plant. Each has it's own method of growth and management which we include in our bids.
Lake Grass Control & Management
Similar to that of your lawn or garden, lakeweeds and lake-grass need to be managed and trimmed back accordingly. There are different methods of reducing your lake-grass overgrowth, including via chemicals, weed razor / rake, benthic barriers (blanket added to your sediment layer) or dredging (via mechanical methods)
Some ponds and lakes can prohibit the use of herbicides or dyes, even mechanical lake-grass or weed removal isn't an option. Alternatively "Triploid Grass Carp" aka Amur can be used to help control the lakegrass or lakeweed vegetation if out of control and not able to use other more traditional methods. These fish have a large appetite and love to indulge in submerged aquatic plants and certain types of algae. More often than not, a permit will be required for adding such fish to your lake or pond, some states have banned this method entirely so we suggest searching locally first if needed.
Aquatic Cattail And Phragmite Removal Services
Cattails and phragmites are perhaps one of the most common types of aquatic plant in warmer / humid temperaments. These aquatic plants can overtake any small lake or large pond in a matter of weeks if left unmanaged. Cattails can grow in water levels of up to 4-feet high, and can reach a height of up to 10 feet. Timing is of the most importance with these plants as systemic herbicides need to be applied earlier than later, in later summer / early fall months.

Trimming and managing these aquatic plants can be burdensome for any property management or landscape company, therefor we've setup a service specifically set on handling cattails and aquatic plants alike.